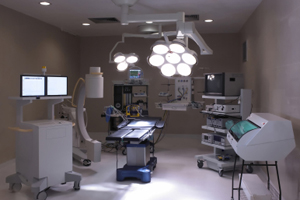 Medical equipment moving services from Coleman Worldwide Moving are the most secure methods to transport MRIs, x-ray machines, hospital beds and the like. We transport thousands of shipments of medical equipment every year for some of the top names in the industry. Moving medical equipment requires a specialized expertise with proper handling and shipping techniques to ensure that the sensitive equipment reaches its destination in the same condition in which it left.
Moving Medical Equipment with Unparalleled Expertise
We provide medical equipment moving services all over the world. Our advanced technologies, worldwide resources and dedicated knowledge allow us to transport high-value shipments to all corners of the globe. We take extreme care and pay special attention to detail when shipping your medical equipment, from taking the proper protective measures to using specialized equipment and fleets. Since you know your medical equipment best, we work with you to determine the best handling and shipping techniques for your specific type of shipment.
Moving Medical Equipment On Time, Every Time
Coleman-Allied provides on time, dependable medical equipment moving services for our valued clients, and likewise, their customers. We are the experts at moving medical equipment, regardless of the size and scope of the shipment. Aside from just transporting your shipment, our professionals are also well-versed in assisting you in the installation and set-up of medical equipment. Throughout the move process, you are guaranteed professional service and a commitment to customer service when you choose Coleman-Allied. Get your next medical equipment moving process started now by filling out our online quote form for a free moving estimate.