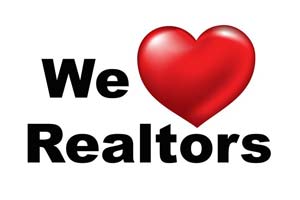 When it comes to helping your client's move go smoothly, it's important to take the time and do some research before you recommend a particular moving company. After all, moving can be a stressful and emotional time for many families - and that precious cargo they'll be loading into the moving van is likely filled with memories and milestones.
While many moves go off without a hitch, the best defense against dishonest or substandard moving companies is to be informed and know the options. According to the U.S. Department of Transportation's Federal Motor Carrier Safety Administration (FMCSA), the most common consumer complaints include shipments being "held hostage" for money; loss, damage or delay of shipments; unauthorized movers; and overcharges.
Here are a few steps you can take to ensure that you find the best moving company for your clients:
Know the difference between a mover and a moving broker. While there are many reputable moving brokers out there, they are not the same as movers and they may not represent themselves as such. They are basically sales teams that book your move and sell it to a moving company; they are not responsible for loss or damage.  Estimates from movers and brokers must be in writing and your clients should never sign blank or incomplete documents.
Check the record. Make sure the mover or broker is registered with the FMCSA. You can research the consumer complaint history of a mover or broker at www.protectyourmove.gov.
Show me the numbers. Be wary of movers that don't show their U.S. DOT numbers and brokers that do not show Motor Carrier (MC) numbers in their ads. They may have something to hide.
At Coleman Worldwide Moving, we understand that moving isn't just another thing you have to get through - it's a life moment that can be memorable if you hire the right moving company to care for your personal belongings.
As the largest agent for Allied Van Lines, we've had experience in all types of moves - big, small, local and international - so you can rest assured that your clients belongings are in expert care throughout every step of the way to your new home. You can also email us at sales@colemanallied.com
Realtor Resource Library