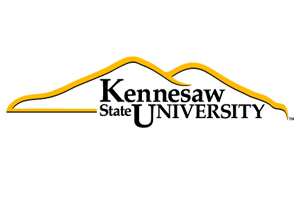 Coleman American Moving Services, an Allied Van Lines agent, is pleased to offer discounted moving rates for Kennesaw State University alumni. We have teamed with the Alumni Association to provide special pricing for alums that will be utilizing a moving company for their local and long distance moving needs.
Coleman American is proud to offer you the highest quality move along with excellent customer service and support. Our competitive pricing and quality service will provide the members and their families the peace of mind they need during one of life's most stressful events. The following moving discounts will be applicable for all interstate and local moves for the upcoming year.
Local, Long Distance, and International Moving
Free Estimates
Guaranteed Pick-up and Delivery Dates
Special Discounts for Alumni
From our highly trained van operators to our vast team of support personnel, we provide quality moving services, while keeping you informed every step. In order to take advantage of these special terms, call today and identify yourself as a Kennesaw State University alumnus.
Contact Michelle Norton at 404-307-5948 or 800-239-7700 ext 98401, or email michelle.norton@colemanallied.com
Georgia Household Goods Certificate No. HG1315